Boost your cardiovascular fitness on our non-impact stationary bike. It is ideal for beginners or anyone undergoing rehabilitation and will improve users' strength and endurance. The benefits of using exercise bikes are available to everyone, which we will detail in this article.
The best way to get a well-balanced workout is to incorporate both strength and cardiovascular fitness. Stationary bikes are a great way to bring cardio fitness into any training regime.
Nobody should have to pay for physical health. A spin bike from GymGuru is just what your outdoor space needs!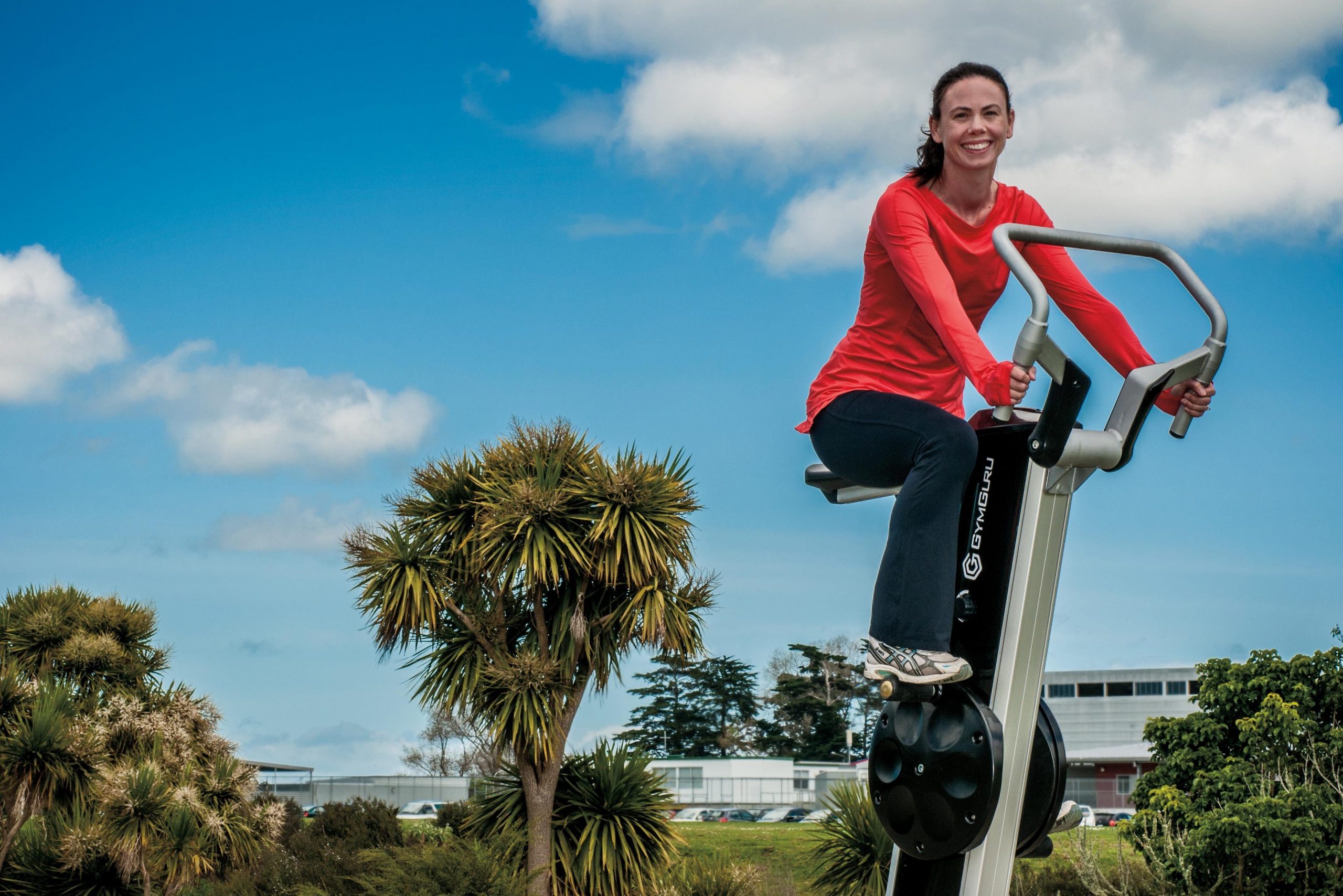 Buy Exercise Bikes Online
Unlike many other kinds of cardio exercise, such as running or using other cardio equipment, using an exercise bike is one of the lowest impact full-body workouts you can do.All training needs are catered for, whether that be an intensive or easy-going workout.
Setting up our exercise bikes in public parks will give everyone the chance to participate in a safe, low-impact exercise without needing any equipment of their own. Check out our gym equipment NZ today!
Benefits of working out on a stationary bike NZ
When your open-aired spaces contain stationary bikes, you facilitate members of the public to undertake a safe and effective cardiovascular workout. Stationary exercise bikes effectively burn calories and body fat while strengthening the heart, muscles, and lungs.
Unlike many other kinds of cardio exercise, such as running or using other cardio equipment, using an exercise bike is one of the lowest impact full-body workouts you can do. Each of our spin bikes at GymGuru has an adjustable seat to fit anyone in the family. All training needs are catered for, suiting anyone after intensive or easy workouts.
Check our range in our shop now or read on to find out some of the main benefits of working out using exercise bikes.
Cardiovascular fitness
Using exercise bikes improves cardio fitness, an essential factor in how physical health and achieving your fitness goals can affect all parts of your life. It gets the heart pumping, thereby strengthening the heart, lungs, and muscles. In turn, this improves the blood and oxygen flow in the body, which means people with better cardio-fitness tend to have better:
Memory and brain functioning
Blood pressure
Sleep
Blood sugar levels
Immunity
Mood
Stress management
More energy
Stamina
Check out a GymGuru spin bike now!
Weight management
Anyone aiming to lose weight or maintain a healthy body weight can do so sustainably with cardio exercise. It burns calories quickly, helping eliminate waste in the body. Anyone who jumps on an exercise bike can also burn away fat this way, lowering their cholesterol and triglyceride.
Muscle strengthening
Increasing the resistance in our GymGuru exercise bikes will help users strengthen their leg and lower body muscles. Pedaling down on a high resistance mimics the feeling of biking uphill, building muscles in calves, hamstrings, quadriceps, core, back, and glutes. Holding on to the exercise bike handles strengthens the stamina in muscles in the upper body, including the biceps, triceps, and shoulders.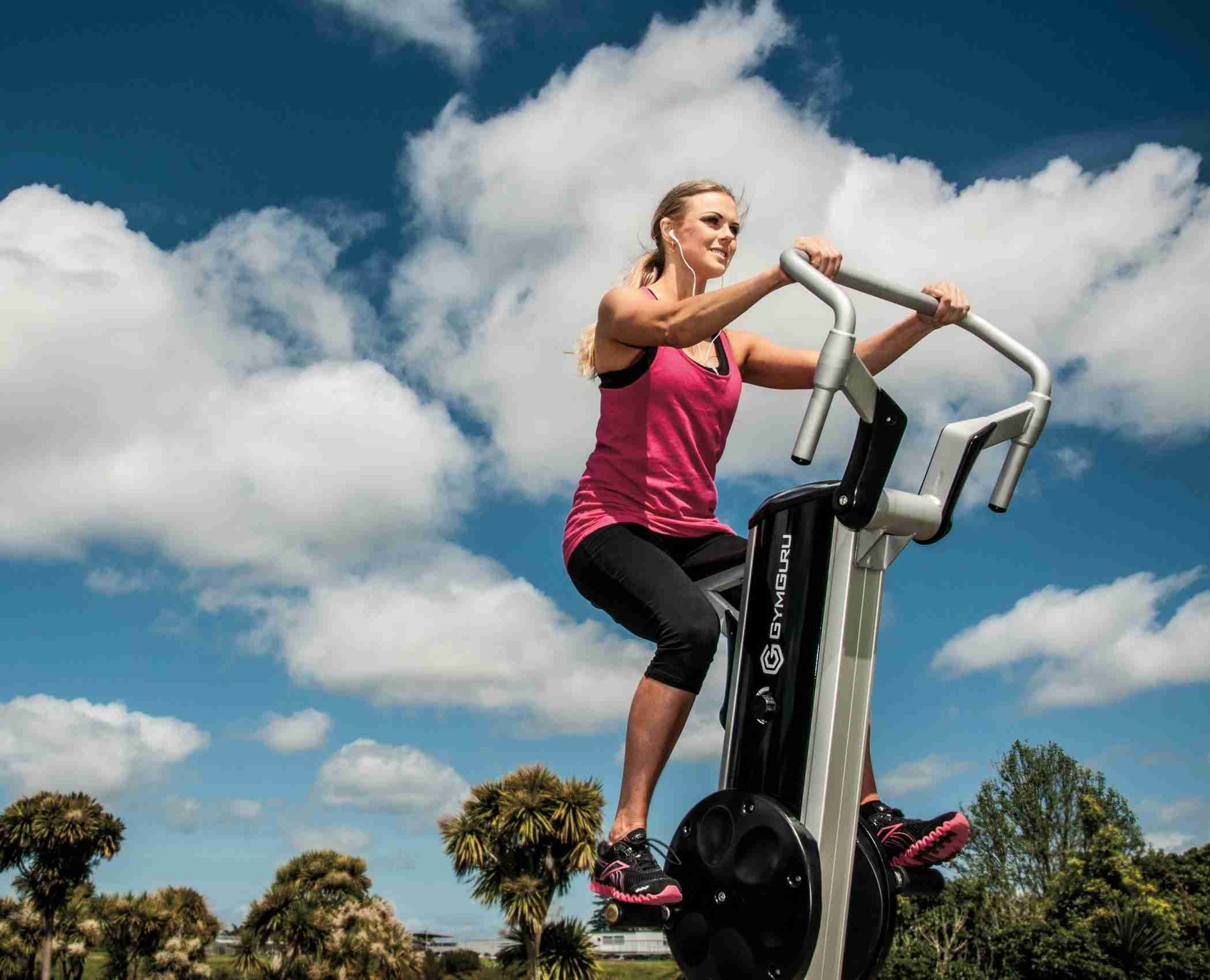 Low impact workout
Running, jogging, jumping, and more can put pressure and stress on the joints and risks injury. Anyone who experiences joint issues will likely do more harm than good when doing these types of exercises. However, our exercise bikes at GymGuru are gentle on the joints while still providing an effective and challenging workout.
Safety
Saving the joints from going under stress makes our exercise bikes an incredibly safe option. The fact that they are stationary adds to this level of safety. While cycling on a road bike can be very enjoyable, there are many hazards out there that put cyclists at risk. Slippery or uneven road surfaces, inattentive drivers, and poor visibility can make road cycling very unsafe.
Using a GymGuru outdoor exercise bike brings together the benefits of exercising indoors and outdoors. Fresh air makes the workout extremely enjoyable, as does avoiding major risks.
Changing the game with GymGuru spin bikes
At GymGuru, we produce high-quality fitness equipment specially designed for outdoor settings. Fitness does not need to be bound to exclusive gym settings. Fostering community spirit and facilitating a culture where anyone can have a go is our number one goal. Tailored exercise can take place in a publicly accessible setting by using our equipment.
Studies prove that fitness stations in public parks incentivize people to get out there and use outdoor community spaces. Putting a GymGuru spin bike in these spaces will help communities to come together in a setting that promotes a healthier lifestyle.
Many people keep spin bikes in the spare room or garage, but working out outdoors is non-discriminatory. Unlike indoor gyms or private equipment, nobody has to pay to work out in public parks. Getting fresh air, being closer to nature, and participating in a community project are all factors that contribute to outdoor exercise being better than indoor exercise for your physical and mental health.
All of our products get designed by industry professionals. We use fit-for-purpose materials and conduct extensive testing on each piece of equipment, creating the best technology for our customers. Everything we make gets screened by independent experts to ensure our designs and manufacturing are of the highest quality.
No matter what level people are at, anyone can find a stationary bike workout that works for them.
At GymGuru, we specifically aim for our products to be as accessible and user-friendly as possible. We know that by achieving these goals, more people will participate in and enjoy exercise. Buy our stationary bike today!